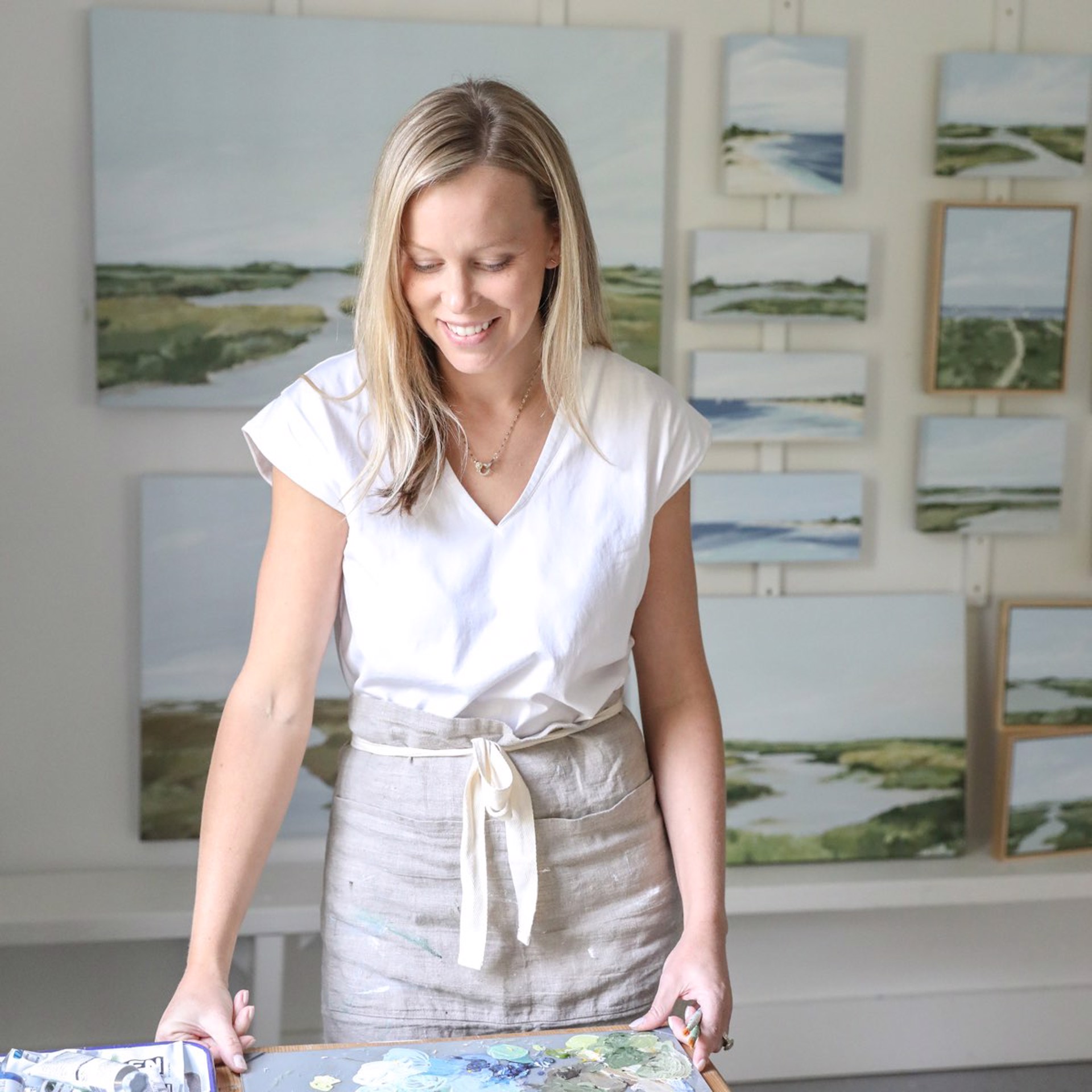 Born and raised in Mobile, Alabama, Rebekah Phillips Webb returned to the Mobile Bay area after college and settled into an Artists' Colony known as Fairhope, where she launched her fine art career. Rebekah received a Bachelor of Fine Arts from The University of Alabama in Tuscaloosa, AL and continued fine art studies at The College of Charleston in Charleston, SC and Lorenzo De'Medici - The Art Institute of Florence, Italy.
Inspiring wonder and connection ~ Rebekah's work challenges the viewer to look beyond the surface. She often explores the balance between the abstract and the familiarity or significance of place and memory. "Art is a personal experience, and I want the viewer to feel, see and discover something for themselves," states Rebekah. Drawing from her Southern heritage and experiences growing up on the Gulf Coast, nature, water and family are ever-present themes in her work.
Rebekah's artwork has been featured in Southern Living Magazine, Serena & Lily, Well + Wonder Collective and can be found in private collections nationwide and extends to Florence, Italy.
Rebekah lives in Point Clear, Alabama with her husband and two children.
Read More